Paje, Zanzibar – 4:50 AM
I'm lying in bed..wide awake. Probably because of the jet lag or maybe because of all the thoughts racing through my head.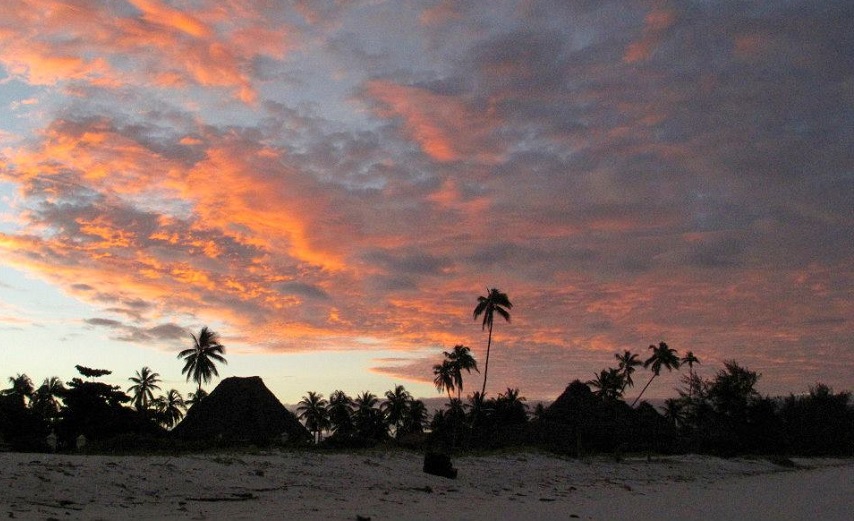 I get up and walk outside, following the sandy path from my room to the cafeteria on the beach.
It's still dark outside.
The lights inside the cafeteria are still on. They probably leave them on in case people want to take late night walks…or work at night.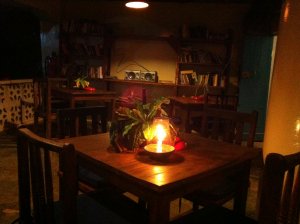 I make a cup of coffee..and start examining the books that other travelers left on the shelves.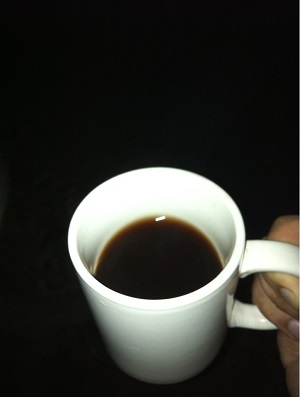 A few sips of coffee and I step outside..twilight is on the horizon.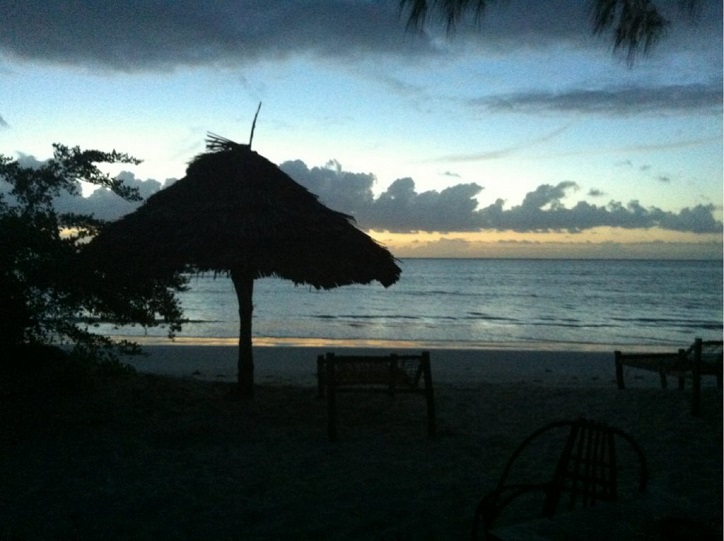 Another early riser walks into the cafeteria..there are many such travelers out here. She sits down and starts typing away. They are all anxiously waiting to write their stories and email the outside world.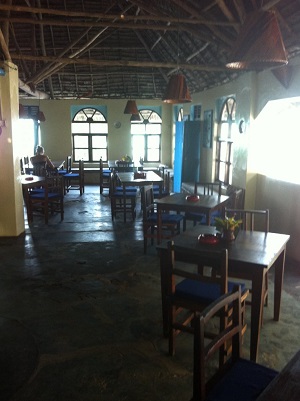 I don't know the people here…but there is a sense of community that I feel. We are all here because we wanted to be off the grid. For a little while at least. Bonding with our thoughts away from any influence of the outside world. Inspiration is all that we seek. And that sense of community that sets in when we are in a faraway place.
I take another sip from my cup. Feeling peaceful and somewhat content.
Soon there will be more people waking up. But I'm glad I was here first.
I start walking on the beach…towards that other shack which I must explore, not far away from where I'm standing.
The morning sun is starting to appear over the horizon.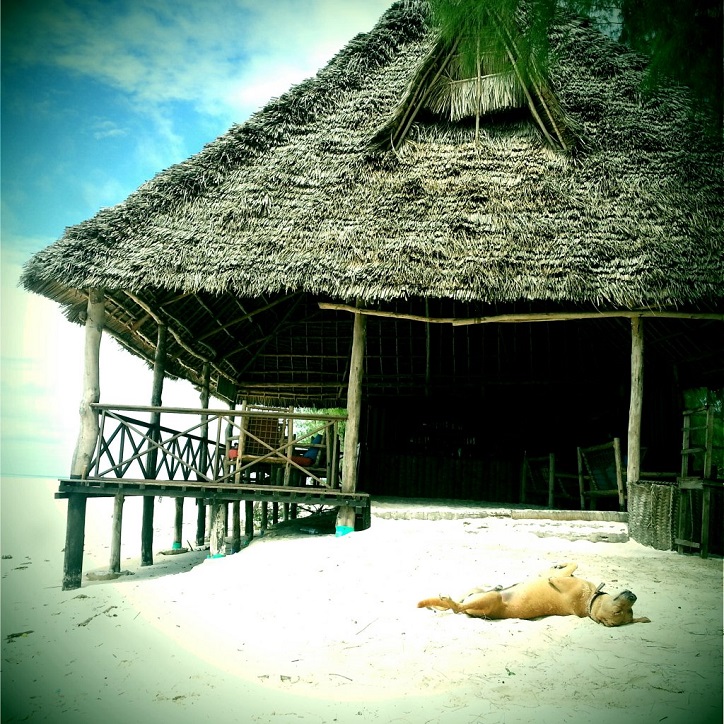 I need to go on more off-the-grid trips like this.
I start to make a mental list of people..and places.
The End.